Some more information here.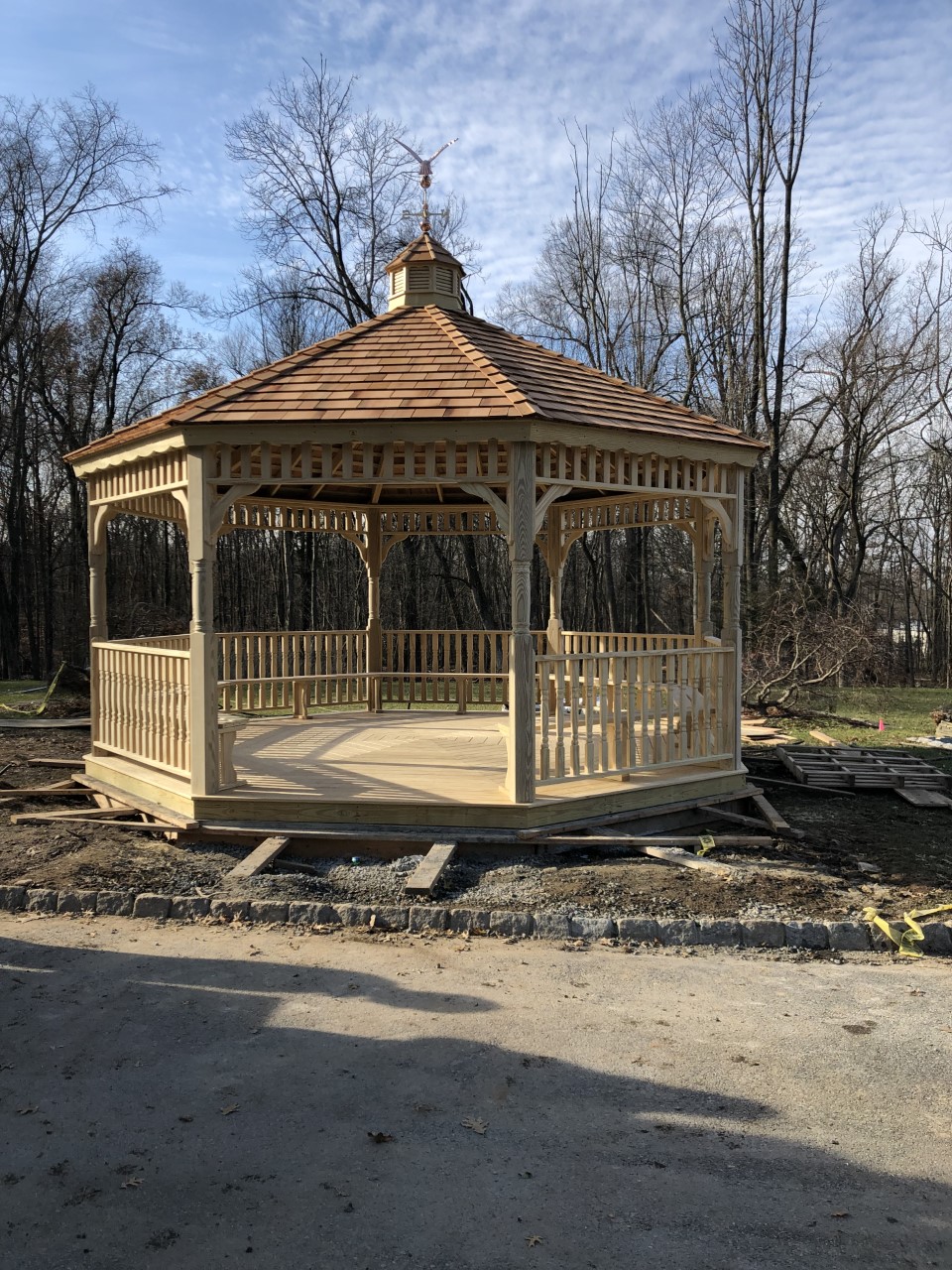 Why should you have to pack up your garden and come inside during the colder months?. Having an outside structure in your garden allowes you to enjoy your outside space all through the year. There are three types of landscaping structures we offer, Pergolas, gazebo and summer houses. These are readily avaliable from all garden nurseries and big brand stores, so what makes ours different from the rest?. Gardenscape Ltd have teamed up with Amish Country Gazebos in Pennslyvania, who's products are all handcrafted by the amish community in their workshop in Manheim. During December 2018, we were invited by Amish Country Gazebo's to go over to Manheim and learn about their company, how the structures are built, how the sales team operate, watch them in their workshops and also learn how to erect their pergolas. We were also taken out on installations during our visit. Their craftsmanship is by far the best we have ever seen and they have a key eye for attention to detail. You would not be disappointed in what you recieve.
As a comsumer you have two options when purchasing from us. You can either choose to buy the structures you erect yourself or Gardenscape Ltd will be happy to offer an installation service at an additonal cost.
*The pictures you see are those from the Amish Country Gazebo social media pages and from our visit in December. The products will be avaliable to order from March 2019 in the UK. Our website will be updated regularly with those installed by us.